Who We Are
VAT.com is Ryan's client portal for managing indirect tax compliance in real-time, at all times, across 60 jurisdictions. VAT.com supports the full cycle of VAT/GST processes: planning, controlling data, and preparing and filing declarations. Designed for multiple companies and users, VAT.com promotes collaboration: review and validate work online, view the audit trail of data modifications, trade flow variations, and much more.
Ryan, an award-winning global tax services and software provider, is the largest Firm in the world dedicated exclusively to business taxes. The Firm provides an integrated suite of international tax services on a multijurisdictional basis, including cost management, compliance, consulting, and technology services. Ryan is a nine-time recipient of the International Service Excellence Award from the Customer Service Institute of America (CSIA) for its commitment to world-class client service. Empowered by the dynamic myRyan work environment, which is widely recognised as the most innovative in the tax services industry, Ryan's multidisciplinary team of more than 3,000 professionals and associates serves over 18,000 clients in more than 60 countries, including many of the world's most prominent Global 5000 companies. More information about Ryan can be found at www.ryan.com/europe. "Ryan" and "Firm" refer to the global organisational network and may refer to one or more of the member firms of Ryan International, each of which is a separate legal entity.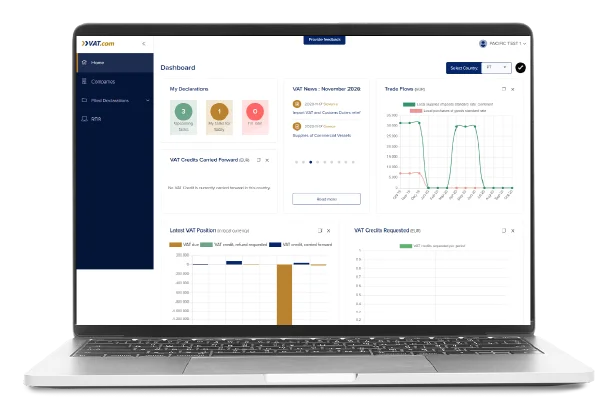 Please let us know how we can help by sending us an email.
Subscribe to Our Newsletter
Receive the latest VAT news direct to your inbox each month.